Submissions:  Submissions are to be made through WFU's Digital Publishing's submission portal: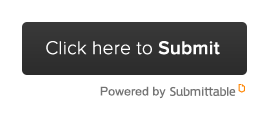 .
Editorial: Library Partners Press will solicit and name one or more editorial board members to read and make selections from proposals, ad hoc.  The Board will consist primarily of librarians and library staff, though other interested parties may also be considered.
Terms:  LPP will facilitate the sale and distribution of all editions, in both electronic and print formats, per agreed-upon contractual terms.
Copyright:  Authors will maintain copyright, and may withdraw publication at any time.  (Creative Commons licenses are encouraged, though not required.)
Terms:  The LP Press Terms of Agreement may be found here, and here.
Checklist:  The LP Press Pre-Flight Checklist may be found here.
The Publishing Schedule:  Manuscripts will be accepted at least through June 30, 2016, with selections to be announced, published (in both both print and electronic editions) and distributed quickly thereafter.  Submissions are accepted and published throughout the year.